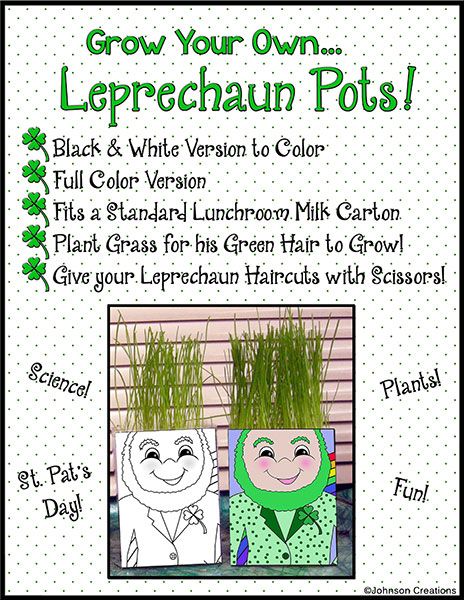 This is a fun and educational project for science (plants) and/or for Saint Patrick's Day.

The milk carton covers come in a black & white version to color and in a full color version. They fit standard size lunchroom milk cartons.

Laminating the covers is not necessary, but is highly recommended.

Students can plant grass in their milk cartons and when it grows, the grass looks like their leprechauns' green hair is growing! Then the students can give their leprechauns haircuts with their scissors. They LOVE it!